"WE ARE THE BOWS FROM WHICH YOUR CHILDREN AS LIVING ARROWS ARE SENT FORTH."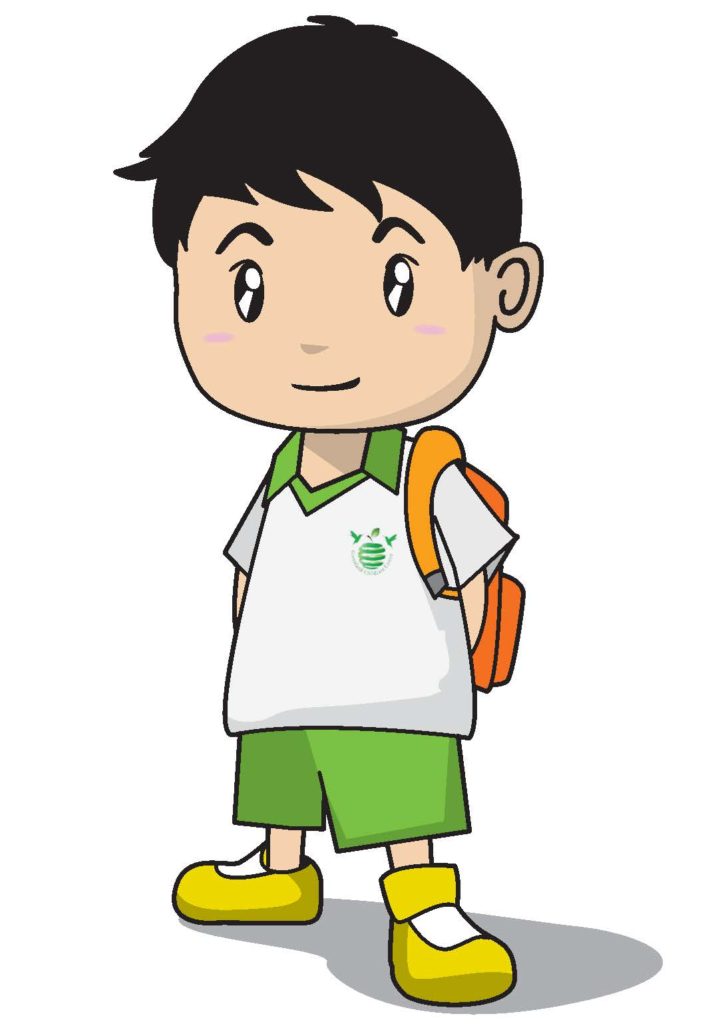 Teacher Profile
Hi i am Ms Siti. I have  vast teaching experience with pre-schoolers ages from 18 months to 6 years old. Along with my passion, knowledge and skill of teaching children in a Montessori approach geared her towards implementing it to the centre, teachers and parents. I strongly believes that as an educator in the 21st century, we must be in a constant state of adaptation and that is to learn, unlearnt and relearn.
Education Institution
Asian International College, Modern Montessori International (SINGAPORE)
Experience
10 years of teaching preschoolers in a local and international childcare, kindergarten and enrichment setting in Singapore. 5 years of conducting staff training & development, parents education workshop, management & supervisory duties. 
Teacher Profile
My name is Teacher Melissa and I am from the United States. I graduated from University of Pittsburgh, DePaul University, Relay Graduate School of Education (USA). I moved to Singapore after living and teaching in Cambodia for four years. After completing my master's degree and working for educational NGOs, I was inspired to become a teacher and directly impact my students in a positive way. Since I began teaching, I've worked with many different students between the ages of 4 and 64 and I can say that teaching every age group is rewarding in its own way. The most difficult part of my job is saying goodbye to my students when they are ready to progress to the next stage in their lives. It's then that you really reflect upon their growth and the experiences you've shared that have prepared them to move on to face greater challenges. Those moments are both a source of pride and sadness.
Education Institution
University of Pittsburgh, DePaul University, Relay Graduate School of Education (USA)
Experience
8 years teaching experience. Vice Principal, Zaman International School Cambodia NGOs. Project Assistant, Cambodian Children's Fund (CCF)
COURTNEY (BUANGKOK/SENGKANG)
Teacher Profile
My name is Courtney and I was born in Oklahoma, American. I graduated from John Brown University. I have teaching experience in a variety of environments with students ranging from 6months old to adult learners. I have worked with children between the ages of 2.5 to 12 years old, teaching pre-reading, reading and writing skills and helping children develop social skills and positive classroom behavior. 
What I consider to be more important than any professional achievements, I have recognized my passion for teaching over the last 2 years, particularly with young learners.  Just last week, I was discussing with a friend how much joy my job brings me.  Students who are 3 years old often haven't been away from mum and dad much.  School is a new, scary thing at first, and they often come into class with tears in their little eyes and a look of pure terror on their face.  I find it so rewarding to be one of the first teachers these little ones encounter.  I get to be the one to show them how fun learning can be.  I can't describe the joy I have when a student who was absolutely terrified their first day confidently comes into class with a big smile.  I love celebrating the little victories, such as, independently putting on shoes, or learning to share and play with others.
Education Institution
John Brown University (USA)
Experience
5 years teaching experience in Singapore
MIETTE (FERNVALE/SENGKANG)
Teacher Profile
My name is Miette and I am originally from Canada. I graduated with an Honours Bachelor of Arts in Political Theory from the University of Toronto and a Professional Master of Education from Queen's University. I started teaching in 2004 at an international kindergarten in Taiwan. In the years since, I have taught young learners in Thailand, South Korea, Malaysia, and here in Singapore. I have a passion for helping early learners acquire vital skills such as language development and reading/writing. I teach phonics and pre-reading skills at Greenland and enjoy helping students become confident and capable readers.

'If we teach today's students as we taught yesterday's, we rob them of tomorrow.' I was listening to a lecture that was talking about how today's students will likely be at the peak of their career around the year 2050. I can't even begin to imagine what the world will be like then and it's always important to remember that we're preparing students for a future that will be vastly different from the present of today. Experiential, hands-on learning that encourages independent thinking and encourages deeper understanding (not just memorization) educates the whole child and prepares them for a future full of different opportunities. 
Education Institution
University of Toronto (CANADA)
Experience
14 years teaching experience in Singapore Taiwan, Thailand, Korean and mentoring teacher at primary school in Malaysia.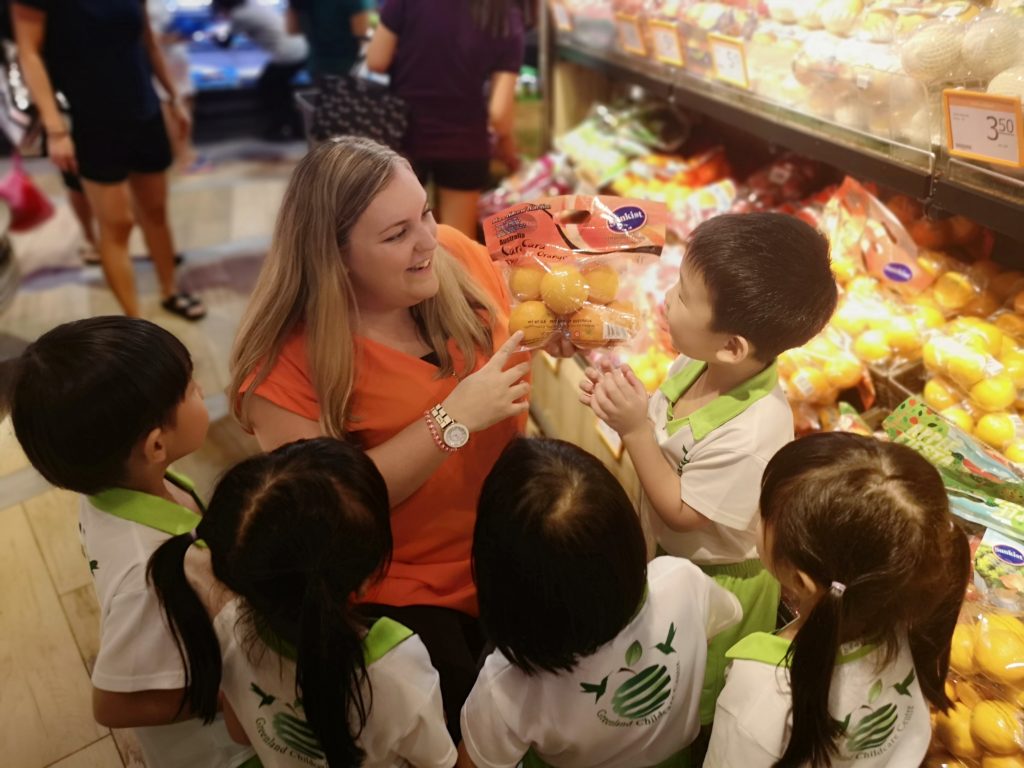 Teacher Profile
My name is Chloe and I was born in Cambridge, England. I graduated from Aston University (ENGLAND). I have been in Singapore for four years now. My passion for working with children surfaced when I started working as a child psychologist. I have a real passion for children and I am dedicated to making Greenland preschool a home for the children, and a place where they feel happy and secure while also gaining tools they need to be ready for primary school.
Working with children has always brought me so much happiness, and being able to play a part in supporting their development into well-rounded learners will continuously be a life goal. I am proud to be a part of the Greenland team that is committed to assisting children in developing into their best-selves and am looking forward to making a difference in the lives that I will touch throughout the children's journey at Greenland preschool.
Education Institution
Aston University (ENGLAND)
Experience
5 years teaching experience in Singapore
Teacher Profile
Hi, my name is Ashley graduated from Oklahoma State University. I am a dedicated educator who wants all children to be successful learners. My goal is to ensure that each child has the fundamentals for reading and understanding.
Education Institution
Oklahoma State University (USA)
Experience
3 years teaching experience.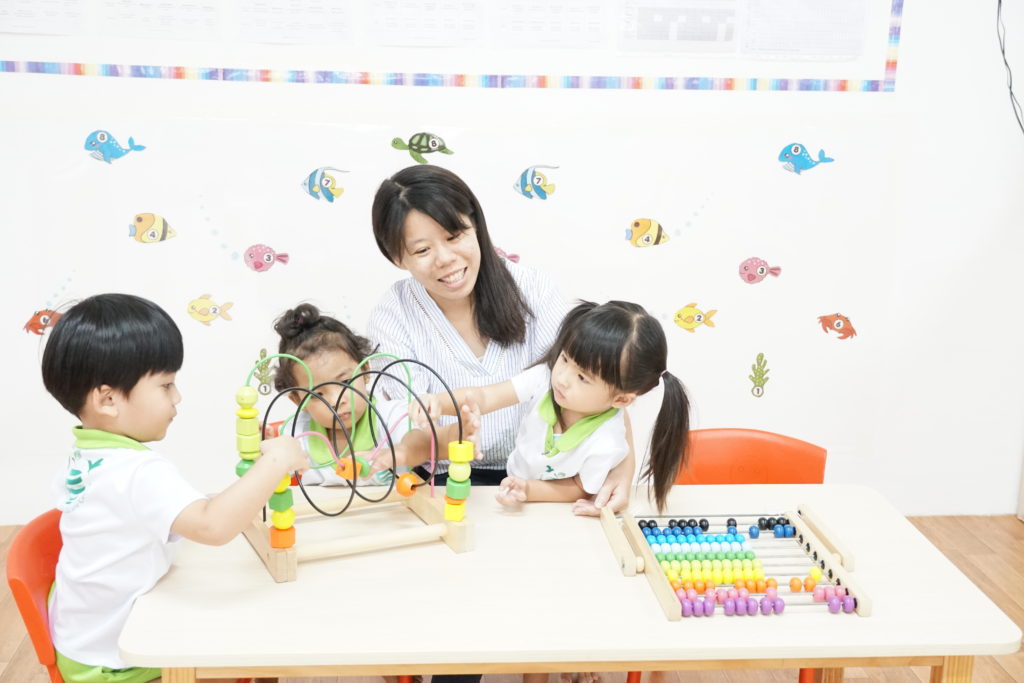 Teacher Profile
嗨我名叫沈妙珊,毕业于台湾中華醫事科技大學 .教人要从小教起,幼儿比如幼苗,必须培养得宜,方能茁壮成长。我努力使自己从一个"实践型"教师转变为一名"反思型"教师。重视观察孩子,学会解读孩子的一言一行。作为一名华文教师,一方面承担着教学任务,另一方面幼师班集体的组织者和管理者。这种工作的双重角色有利于我自觉地履行"教书育人"的重任.我的主要职责保证教学工作的进行;保证同学在幼儿园的安全,以及教授他们与人友好相处的道理和方法;负责社会实践活动的组织、安排、实施,定期举行亲子活动,增加同学们和家长的互动,也增加与家长沟通的机会。
Education Institution
Experience
5 years teaching experience.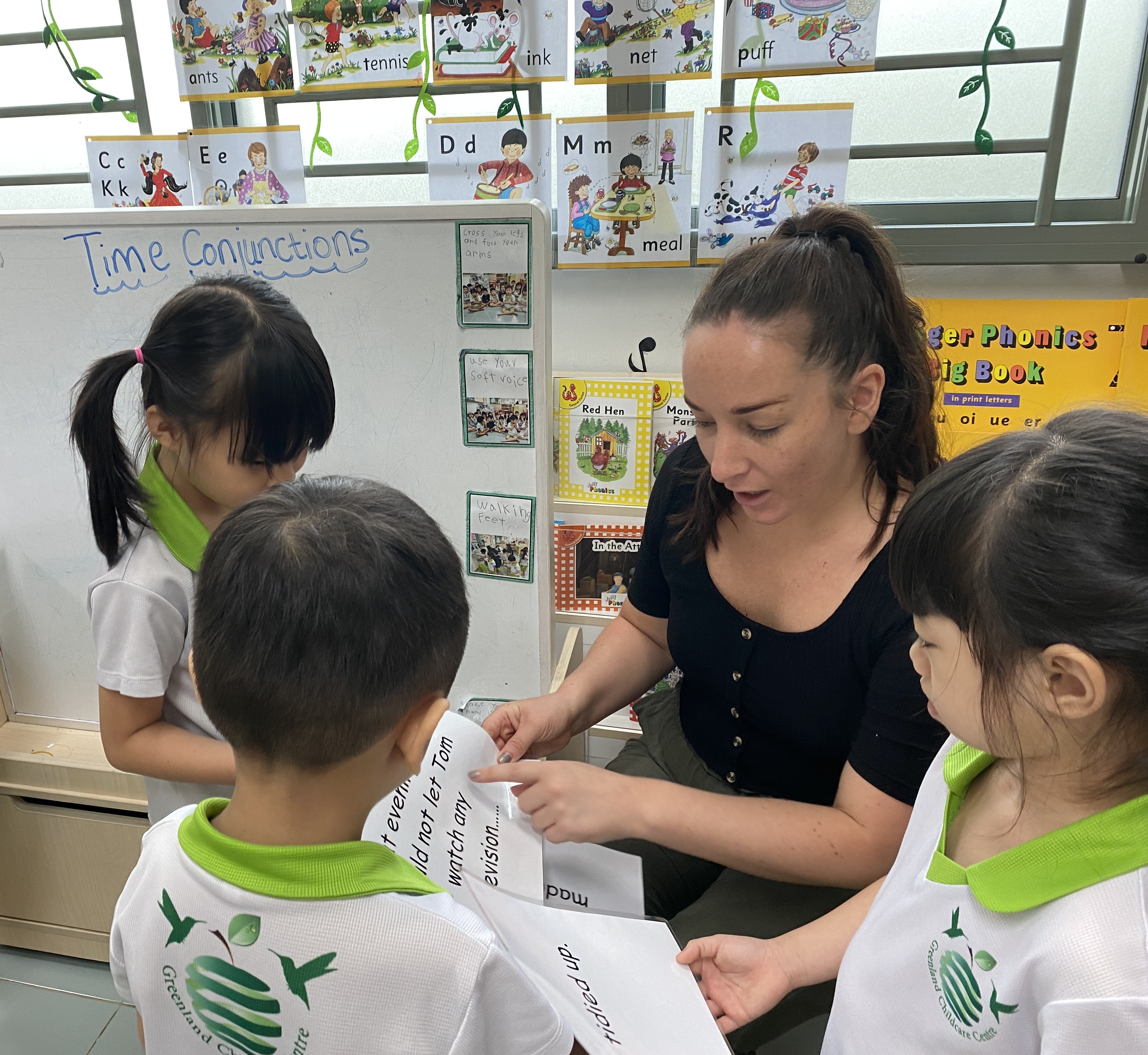 Rachel (Punggol Drive / Sumang Walk)
Teacher Profile
Hi, I'm Rachel and I'm from the United Kingdom. I have a BA Honours English Literature and Journalism degree with a TEFL qualification. My first teaching position was at a secondary school in Thailand which is where my passion for the vocation began. Since then, I've taught pre-school and primary students for four and half years in Singapore, where I began specialising in phonics. The purpose of learning phonics is to gain a solid foundation of skills needed for reading and writing, and here at Greenland Childcare, I am the Curriculum Specialist and Teacher for our phonics program. The program is designed to be fun and interactive and is introduced at Nursery 1, then implemented across Nursery 2, Kindergarten 1 and Kindergarten 2 and it's taught in an order that allows for a steady progression throughout the learning journey.  Additionally, I am a qualified Yoga Therapy Teacher accredited by Yoga Alliance, and I really enjoy transferring mindfulness into my lessons. Some breathing and stretching exercises implemented in a fun way, at the beginning or end of lessons can really add a positive aspect to the learning experience and early learning development.
As a compassionate teacher, I am passionate about allowing children to discover their full potential that is personal to them. Each child has their own unique way of learning, and by being aware and observant, I try my best to cater to all learning
Education Institution
Aston University (ENGLAND)
Experience
4.5 years teaching experience.