"WE ARE THE BOWS FROM WHICH YOUR CHILDREN AS LIVING ARROWS ARE SENT FORTH."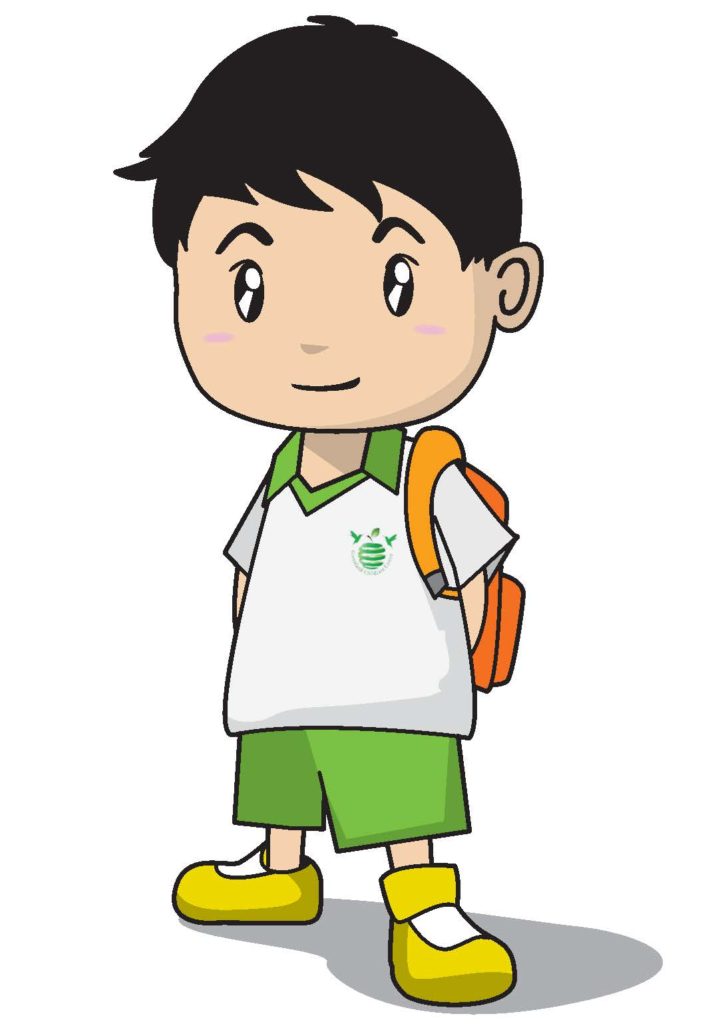 Ms Shannah (Punggol Walk)
Teacher Profile
My name is Shannah and I am from Lincolnshire, England. I graduated from Birmingham City University with a BA in English and Drama. I have four years teaching experience and have lived in both Vietnam and China before moving to Singapore.
I recognized my passion for teaching after my first placement in a middle school in Chengdu, China. Although I loved my time there, I have since focused my career on teaching young children. I have found teaching young learners more rewarding as they are only just developing their foundations and are so eager to learn about their environments.
I am currently teaching phonics, numeracy, and speech and drama.
I really enjoy watching the children's progress in these subjects, they seem to expand their knowledge so quickly. In all of these subjects I am dedicated to making fun and exciting lessons that encourage both independent and group learning. I am a firm believer that learning should be enjoyable so that it doesn't feel like a chore. I also focus on emotional development and I constantly work towards growing confidence and good behaviour in the classroom so that the children are prepared to go to Primary school.
Working with children is a complete joy and I feel blessed to be a part of the Greenland team, all working together to develop the next generation of learners into well rounded and successful individuals. I feel lucky to spend my time surrounded by such bright and inquisitive children.
Education Institution
Experience
Teacher Profile
My name is Hannah and I am from Bath, England. I recently completed a Master's degree in International Education, and I have been working with children for the past six years. Before coming to Singapore I was teaching kindergarten students in Hong Kong.
I first began working with children whilst I was volunteering in Uganda in a school that had been damaged during a hurricane. I immediately gained a huge amount of passion to help children in need and I became really inspired by wanting to make a difference for them.
After this experience, I gained a diploma in child psychology and teaching assisting to support my career development in childcare. My career in education has taken me from primary schools in the UK to Costa Rica, Hong Kong, and now Singapore. I have mostly been teaching phonics, reading and writing, grammar, creative workshops, and curriculum development. On top of my teaching I have helped management within a school assisting to train teachers, assess children's ability levels, and organise school events.
I take children's education and learning very seriously, and I am always developing new and creative ways to help them learn. Kindergarten is a very important age as everything is new to the children, so it is important to give them quality lessons that will help them grow as a child as well as develop their knowledge and skills.
Overall I want my students to develop independence, curiosity, and personal growth throughout my classes. I believe it is very important for a child to be able to express itself and gain confidence with the support of their teacher and friends. I am very happy to be a part of the Greenland team; I look forward to helping make a difference to the children's' education and turning them into bright, unique, and adventurous students.
Education Institution
Experience
Teacher Profile
Hi i am Ms Siti. I have  vast teaching experience with pre-schoolers ages from 18 months to 6 years old. Along with my passion, knowledge and skill of teaching children in a Montessori approach geared her towards implementing it to the centre, teachers and parents. I strongly believes that as an educator in the 21st century, we must be in a constant state of adaptation and that is to learn, unlearnt and relearn.
Education Institution
Experience
Teacher Profile
Hello! My name is Teacher Ian, and I would like to officially introduce myself to you. I am originally from Chelmsford, England and have a vast experience teaching English to young learners in India, Vietnam, and China since 2014. It was during my time at university that I decided I would like to teach abroad as I have passion for both educating and travelling. I have previously worked in schools, training centres and as a private tutor. I have taught both children and adults, but I prefer teaching children as they are so much more fun and engaging. I love bringing innovative, fun, and creative ways of learning to my students and this is my approach when it comes to teaching.
I am pleased to work with Playgroup – Kindergarten 2 students on enhancing their developmental skills through Art, Science, Music, Gross Motor, Social & Emotional, Gardening and Language skills with the goal of aiding their listening and comprehending skills. I think it's important that young children experience learning in different ways – through art, classroom-based activities, outdoor play, experiments, and projects. I know that my time here in Greenland Childcare will be spent ensuring that the children leave the school with the tools to succeed, and I look forward to helping them grow into kind, compassionate and bright individuals.
Education Institution
Experience
Ms. Lakshmi (BUANGKOK PRINCIPAL)
Teacher Profile
My name is Lakshmi and I have been in the field of Early Childhood Education for the past 14 years. I have been teaching for 9 years and took up leadership role for the past 5 years. I am currently taking the position as center principal at buangkok branch.
Education Institution
Experience
EILEEN (WOODLEIGH / POTONG PASIR)
Teacher Profile
Hi, it is so nice to meet you. I am teacher Eileen and I have over 7 years of experience working in Early Childhood with a focus on English Phonics and Creative Arts. I love teaching young children and have always felt very strongly about how children should have a voice, how they should be given equal respect as adults, and how each and every one of them should have the opportunity to learn at their own pace and with approaches and strategies that work best for them as an individual. All under the wings of loving caretakers and nurturing teachers. I believe that encouraging individuality and creativity, in a holistic learning environment, is essential for children to not just be successful in school, but to become a confident and well-rounded person.I passionately believe that by making learning enjoyable and by facilitating children to learn and explore the world around them, teachers and parents together can help to set children up for success by becoming life-long learners.
Education Institution
Experience
COURTNEY (BUANGKOK/SENGKANG)
Teacher Profile
My name is Courtney and I was born in Oklahoma, American. I graduated from John Brown University. I have teaching experience in a variety of environments with students ranging from 6months old to adult learners. I have worked with children between the ages of 2.5 to 12 years old, teaching pre-reading, reading and writing skills and helping children develop social skills and positive classroom behavior. 
What I consider to be more important than any professional achievements, I have recognized my passion for teaching over the last 2 years, particularly with young learners.  Just last week, I was discussing with a friend how much joy my job brings me.  Students who are 3 years old often haven't been away from mum and dad much.  School is a new, scary thing at first, and they often come into class with tears in their little eyes and a look of pure terror on their face.  I find it so rewarding to be one of the first teachers these little ones encounter.  I get to be the one to show them how fun learning can be.  I can't describe the joy I have when a student who was absolutely terrified their first day confidently comes into class with a big smile.  I love celebrating the little victories, such as, independently putting on shoes, or learning to share and play with others.
Education Institution
Experience
MIETTE (FERNVALE/SENGKANG)
Teacher Profile
My name is Miette and I am originally from Canada. I graduated with an Honours Bachelor of Arts in Political Theory from the University of Toronto and a Professional Master of Education from Queen's University. I started teaching in 2004 at an international kindergarten in Taiwan. In the years since, I have taught young learners in Thailand, South Korea, Malaysia, and here in Singapore. I have a passion for helping early learners acquire vital skills such as language development and reading/writing. I teach phonics and pre-reading skills at Greenland and enjoy helping students become confident and capable readers.

'If we teach today's students as we taught yesterday's, we rob them of tomorrow.' I was listening to a lecture that was talking about how today's students will likely be at the peak of their career around the year 2050. I can't even begin to imagine what the world will be like then and it's always important to remember that we're preparing students for a future that will be vastly different from the present of today. Experiential, hands-on learning that encourages independent thinking and encourages deeper understanding (not just memorization) educates the whole child and prepares them for a future full of different opportunities. 
Education Institution
Experience
VERITY (YISHUN/WOODLEIGH)
Teacher Profile
My name is Verity and I was born in Cambridge, England. I graduated from Birmingham City University (ENGLAND). I have been in Singapore for three years now. My passion for working with children surfaced when I started working as a child psychologist. I have a real passion for children and I am dedicated to making Greenland preschool a home for the children, and a place where they feel happy and secure while also gaining tools they need to be ready for primary school.
Working with children has always brought me so much happiness, and being able to play a part in supporting their development into well-rounded learners will continuously be a life goal. I am proud to be a part of the Greenland team that is committed to assisting children in developing into their best-selves and am looking forward to making a difference in the lives that I will touch throughout the children's journey at Greenland preschool.
Education Institution
Experience
Teacher Profile
Hi, my name is Ashley graduated from Oklahoma State University. I am a dedicated educator who wants all children to be successful learners. My goal is to ensure that each child has the fundamentals for reading and understanding.
Education Institution
Experience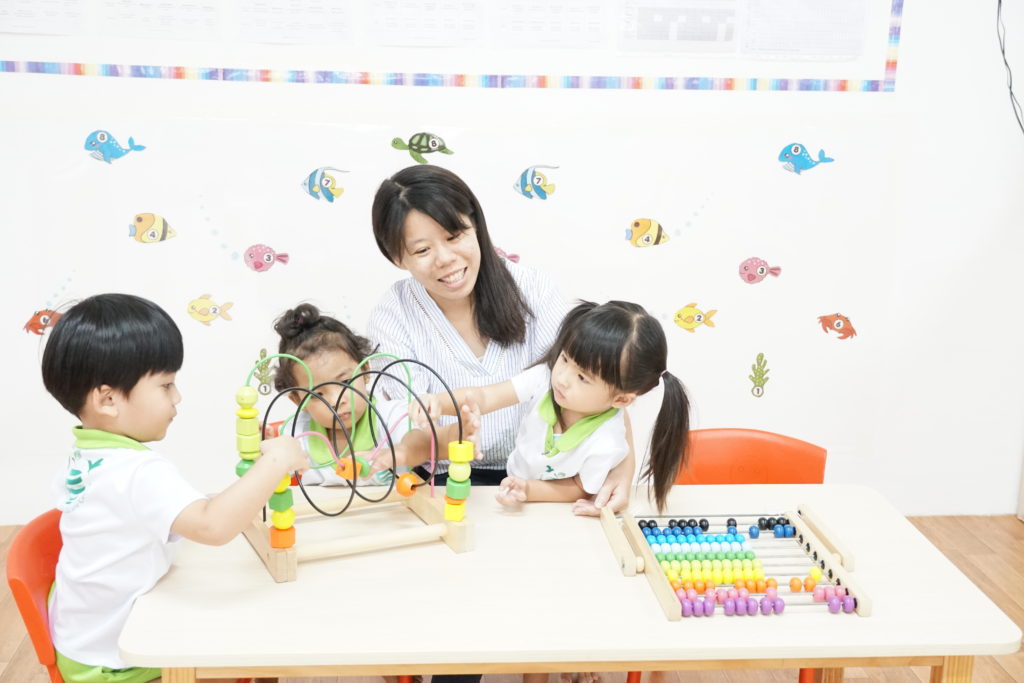 Teacher Profile
嗨我名叫沈妙珊,毕业于台湾中華醫事科技大學 .教人要从小教起,幼儿比如幼苗,必须培养得宜,方能茁壮成长。我努力使自己从一个"实践型"教师转变为一名"反思型"教师。重视观察孩子,学会解读孩子的一言一行。作为一名华文教师,一方面承担着教学任务,另一方面幼师班集体的组织者和管理者。这种工作的双重角色有利于我自觉地履行"教书育人"的重任.我的主要职责保证教学工作的进行;保证同学在幼儿园的安全,以及教授他们与人友好相处的道理和方法;负责社会实践活动的组织、安排、实施,定期举行亲子活动,增加同学们和家长的互动,也增加与家长沟通的机会。
Education Institution
Experience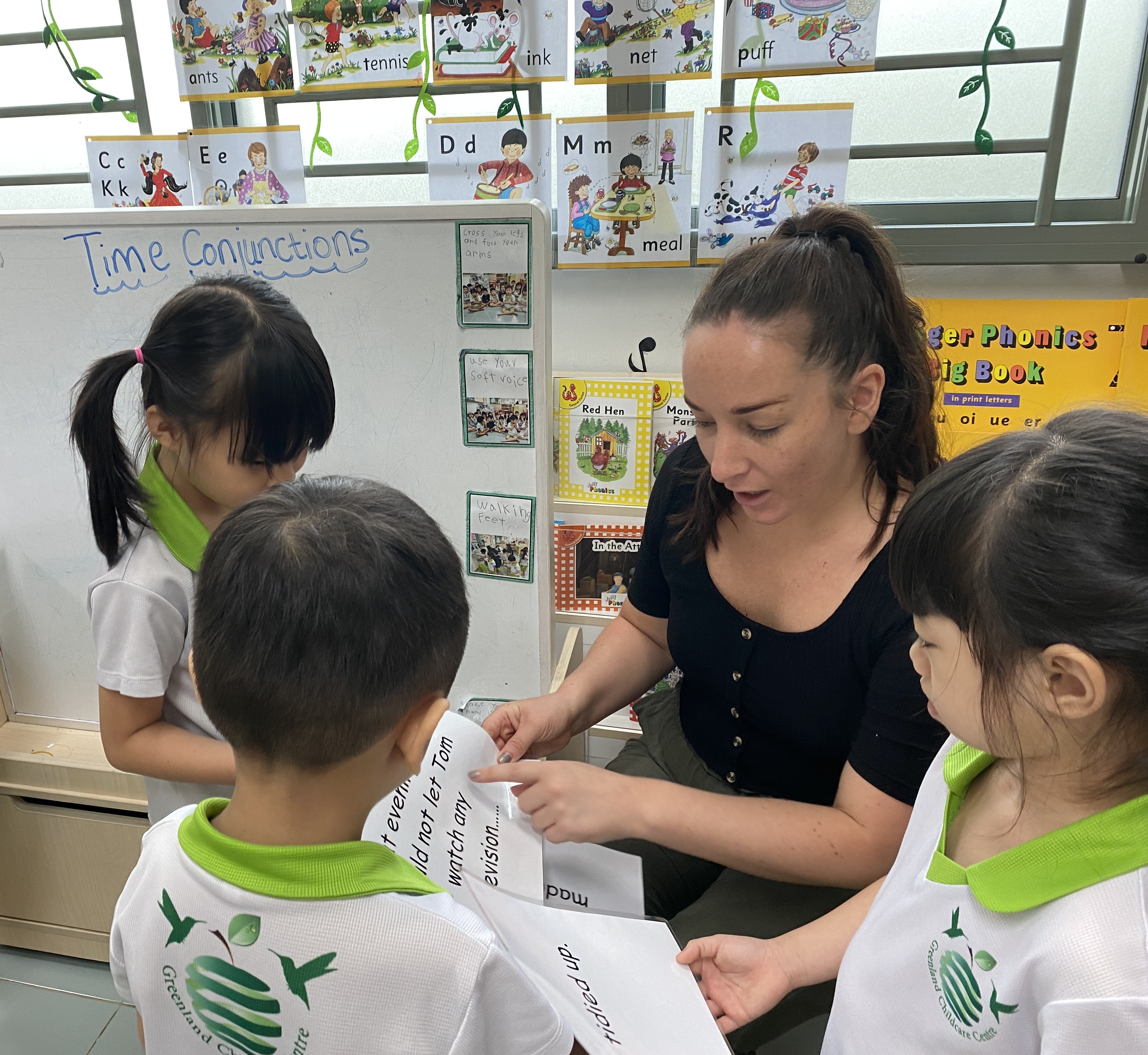 Rachel (Punggol Drive / Sumang Walk)
Teacher Profile
Hi, I'm Rachel and I'm from the United Kingdom. I have a BA Honours English Literature and Journalism degree with a TEFL qualification. My first teaching position was at a secondary school in Thailand which is where my passion for the vocation began. Since then, I've taught pre-school and primary students for four and half years in Singapore, where I began specialising in phonics. The purpose of learning phonics is to gain a solid foundation of skills needed for reading and writing, and here at Greenland Childcare, I am the Curriculum Specialist and Teacher for our phonics program. The program is designed to be fun and interactive and is introduced at Nursery 1, then implemented across Nursery 2, Kindergarten 1 and Kindergarten 2 and it's taught in an order that allows for a steady progression throughout the learning journey.  Additionally, I am a qualified Yoga Therapy Teacher accredited by Yoga Alliance, and I really enjoy transferring mindfulness into my lessons. Some breathing and stretching exercises implemented in a fun way, at the beginning or end of lessons can really add a positive aspect to the learning experience and early learning development.
As a compassionate teacher, I am passionate about allowing children to discover their full potential that is personal to them. Each child has their own unique way of learning, and by being aware and observant, I try my best to cater to all learning
Education Institution
Experience
Teacher Profile
My name is Teacher Melissa and I am from the United States. I graduated from University of Pittsburgh, DePaul University, Relay Graduate School of Education (USA). I moved to Singapore after living and teaching in Cambodia for four years. After completing my master's degree and working for educational NGOs, I was inspired to become a teacher and directly impact my students in a positive way. Since I began teaching, I've worked with many different students between the ages of 4 and 64 and I can say that teaching every age group is rewarding in its own way. The most difficult part of my job is saying goodbye to my students when they are ready to progress to the next stage in their lives. It's then that you really reflect upon their growth and the experiences you've shared that have prepared them to move on to face greater challenges. Those moments are both a source of pride and sadness.
Education Institution
Experience
Teacher Profile
Teaching allows me to be creative and inventive in ways that no other job has ever allowed me to do. During one of my student teaching internships in an elementary school, I found so much joy and fun in creating literacy lessons for young English-language learners. While my students often had emerging oral language, I still managed to engage students with dynamic activities and warm, positive body language. At Greenland Childcare, I was so happy when I engage students with movement, outdoor activities, and songs. Fun is a key component to sparking curiosity in young minds.
I hold a Master's in Education at Rutgers University Graduate School of Education. Throughout my studies, I've pursued coursework in child and human development, educational psychology, and differentiated instruction with a focus on literacy. While the theory is foundational, my various practicum and employment experiences allowed me to apply my knowledge in real classrooms. For example, when I learned about the heavy, stressful cognitive load imposed on struggling readers when reading independently, I revised my lessons to always allow students to partner read to further comprehension. I later collected data on how my students were more friendly with one another, more willing to assist one another when a problematic phoneme came about, and less ashamed to ask for help when they needed it.
My teaching experiences have also shown me how important it is to let students lead the classroom with their curiosities and questions. Every day, a different student would lead our morning meeting. Student voices form an integral part of the classroom. I'd also give students choices during our "brain breaks." Students always have the option between several different stations to recharge their brains and prepare for our next activity. Students are at the heart of my classroom, always.
Education Institution
Experience